less than a minute
|
Last modified: 2021-12-31, 11:27:28 am
Application List
We are now at the Applications panel. Here we have several applications. One for openresty.com and all its subdomains, and one for openresty.org, and so on.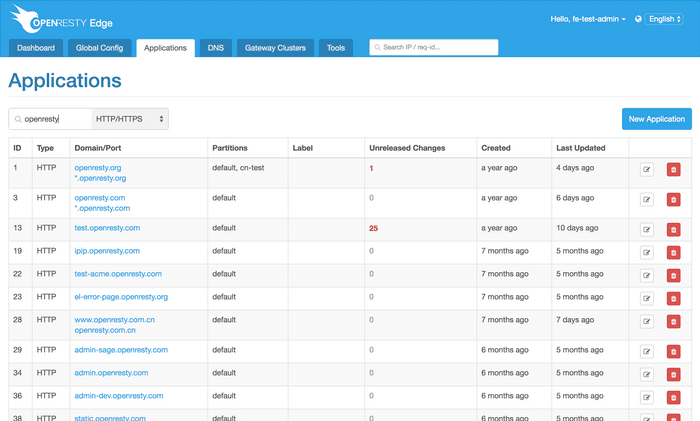 Each application can take an optional label, like a description.
One interesting thing is the Unreleased Changes column. So basically when you change an application's configuration, it just simply saves as a change set. The changes are not pushed to the gateway right away. So there is a separate release process to actually push the changes to the cloud.
We can also edit existing applications' general configurations (meta data), like change the domains and add a label.

So for example this is the openresty.com site. The type of an application is not editable after the application was created. We add a label for this application.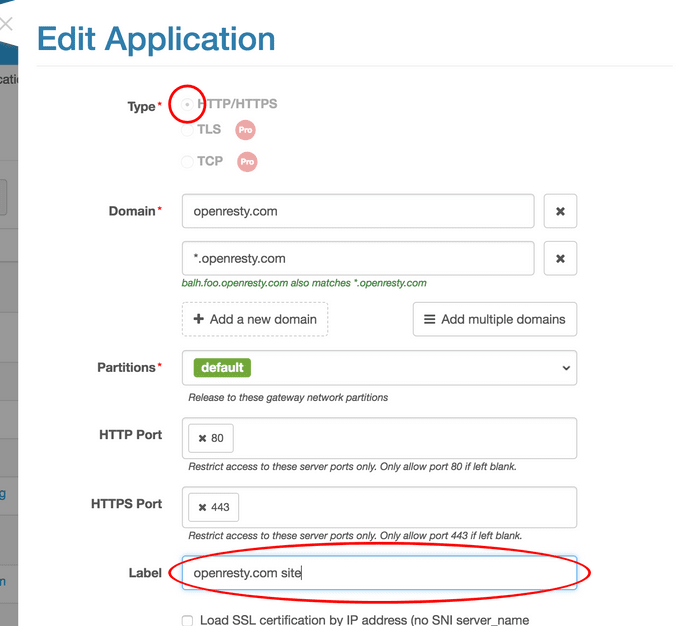 Let's cancel it for now.
We can also delete existing applications, which is a dangerous operation, of course.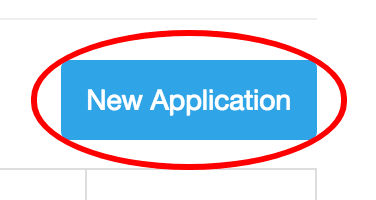 And we can also create a new application.
We can specify, for example, foo-test.com or or add multiple domains. When you specify multiple domains, there's a restriction that you can only specify domains under the same registered domain or the root domain.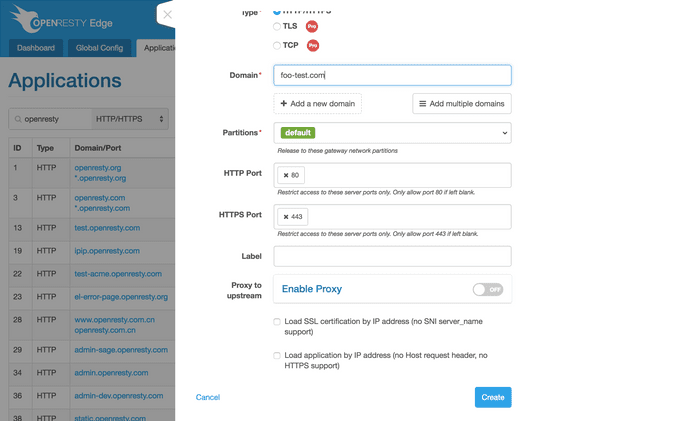 We can save it. Okay, now we've got a new application.