OpenResty XRay Analysis Report Automatic Upload
OpenResty XRay provides the ability to upload analysis reports for users using the on-premise version.
Automatic Upload
When the Auto upload reports switch is enabled in the top right of the Insights screen, the reports will be automatically uploaded to the openresty.com website for further analysis once they have been generated.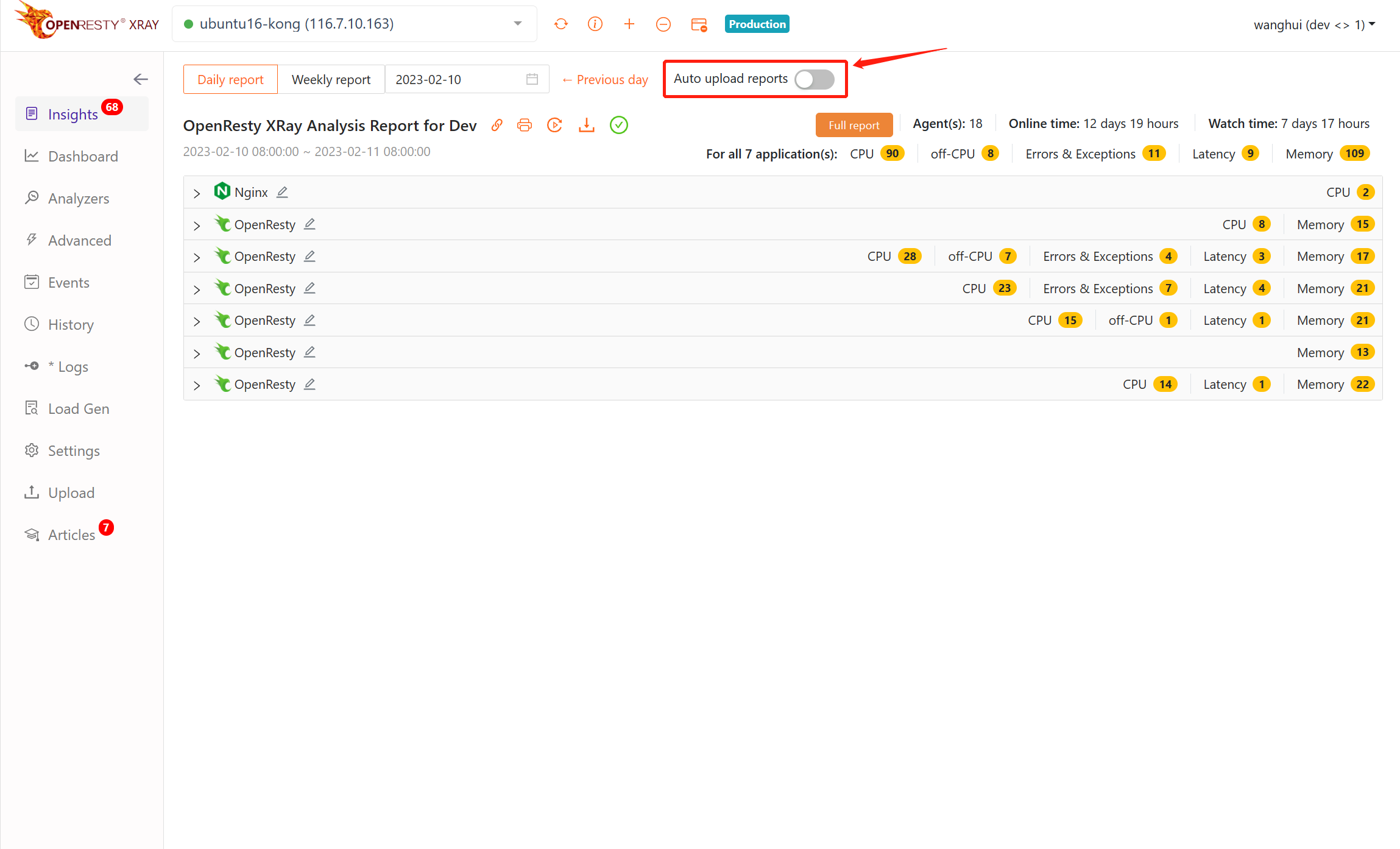 Manual Upload
If you only want to upload a specific analysis report, you can click on the upload button above the analysis report.